No thanks.
I wish to pass on this special offer and complete the form below.
I realize by declining to upgrade now that I may never have the opportunity again to enjoy today's HUGE savings
.
Rest Assured
100% Satisfaction Guaranteed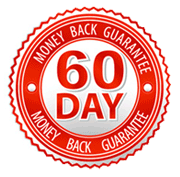 ---
Recent Customer Testimonials
"Things are going very well! Since enrolling with your monthly picks, I have profited $3,782! My buddies can't believe it. My bookie can't believe it. Beforehand, I was always having either a good week or a bad week. Now I always have a good week. I am actually using the money towards a nice vacation in Mexico next month. It was already planned but now I can splurge on things that I previously wasn't going to. It's great!! Thank you!

-Ryan R."
"James, I just started using your system roughly three weeks ago. I am a $50 a unit bettor. Honestly if I would have stuck just to your picks I would be up around $500. But, I got a little carried away and made some knee jerk bets in the March Madness hype! You know how it is. We just can't help ourselves...

P.S. stay disciplined!!!!!

-Joe W."
"I joined a little over a month ago and when I first started I was very cautious as to how much I would bet per unit. As time went on and I kept winning over and over again, I started to increase the amounts. With the exception of maybe this previous week (which was a little tough, but completely understandable) I have increased my bank roll $5,000 since joining. I know that number will increase as I increase my wager amounts. I have a goal number I'd like to hit, and if I can before football season, I'd like to sign up for your syndicate service as well. Thanks for the great picks!

-Nic T"
---
Security
All personal information you submit is encrypted and secure.